Two of my collages are featured in the new issue of 10 Men Magazine, Spring, Summer 2019. Out now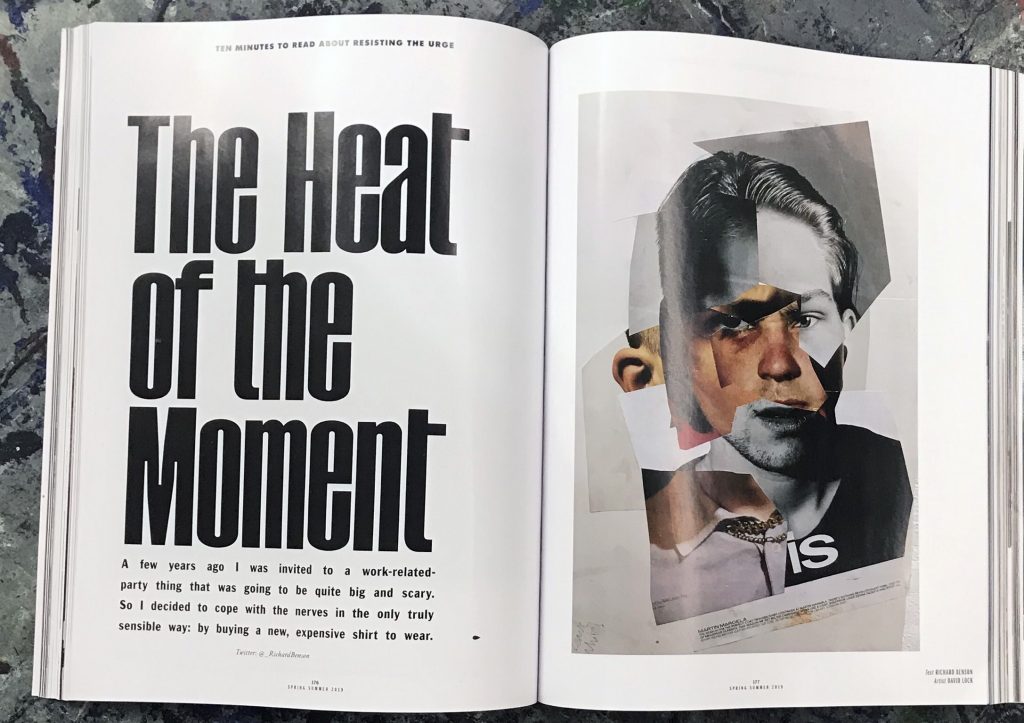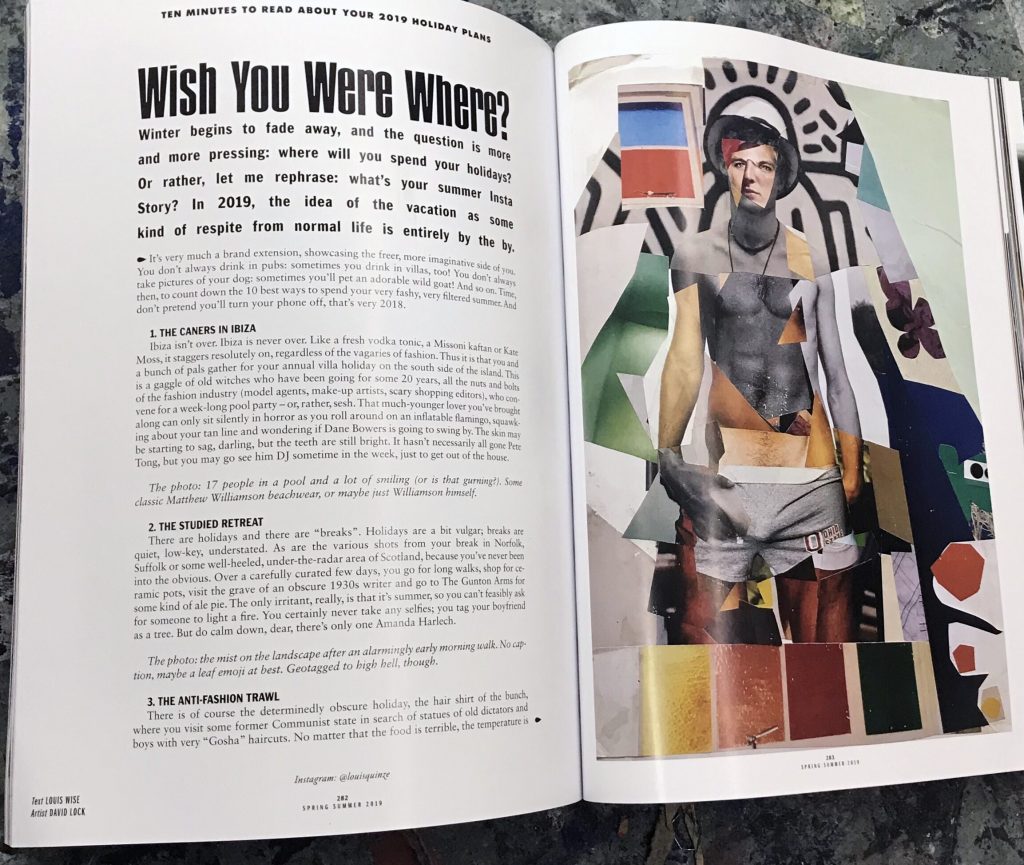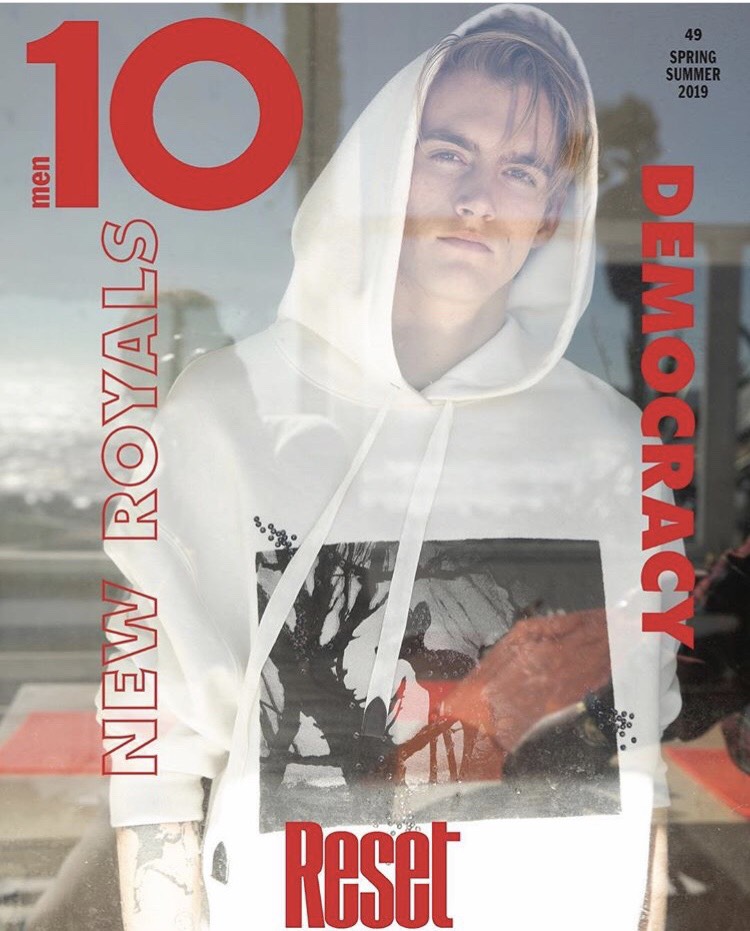 The exhibition 'Rules of Freedom' has been extended and will now run until 27th March, 2019. The show is curated by Rosalind Davis at Collyer Bristow Gallery, London. I am showing a new vinyl wall collage with several paintings. Details here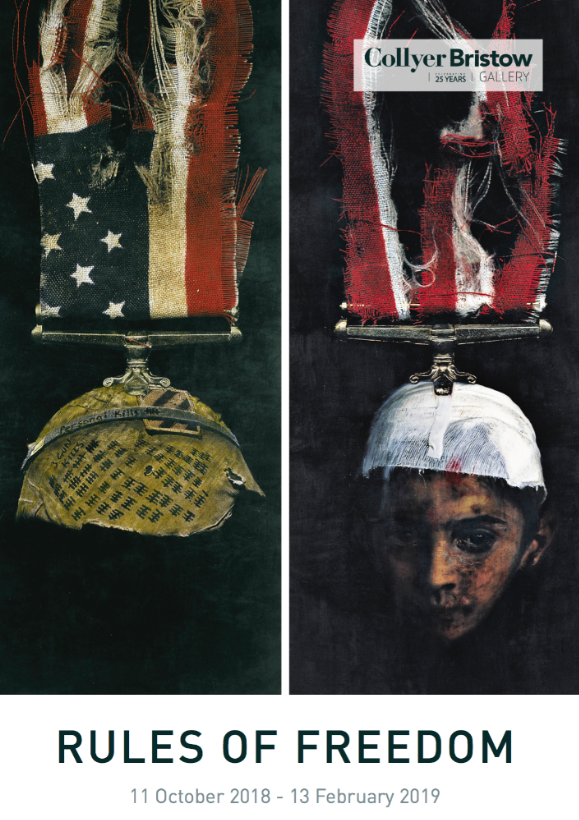 Delighted to announce I will be showing new paintings in a group show 'TELESCOPE', curated by Nigel Cooke at the Jerwood Gallery, Hastings. The exhibition will accompany Nigel's solo show 'Painters Beach Club'. 19th January – 24th March, 2019. Details here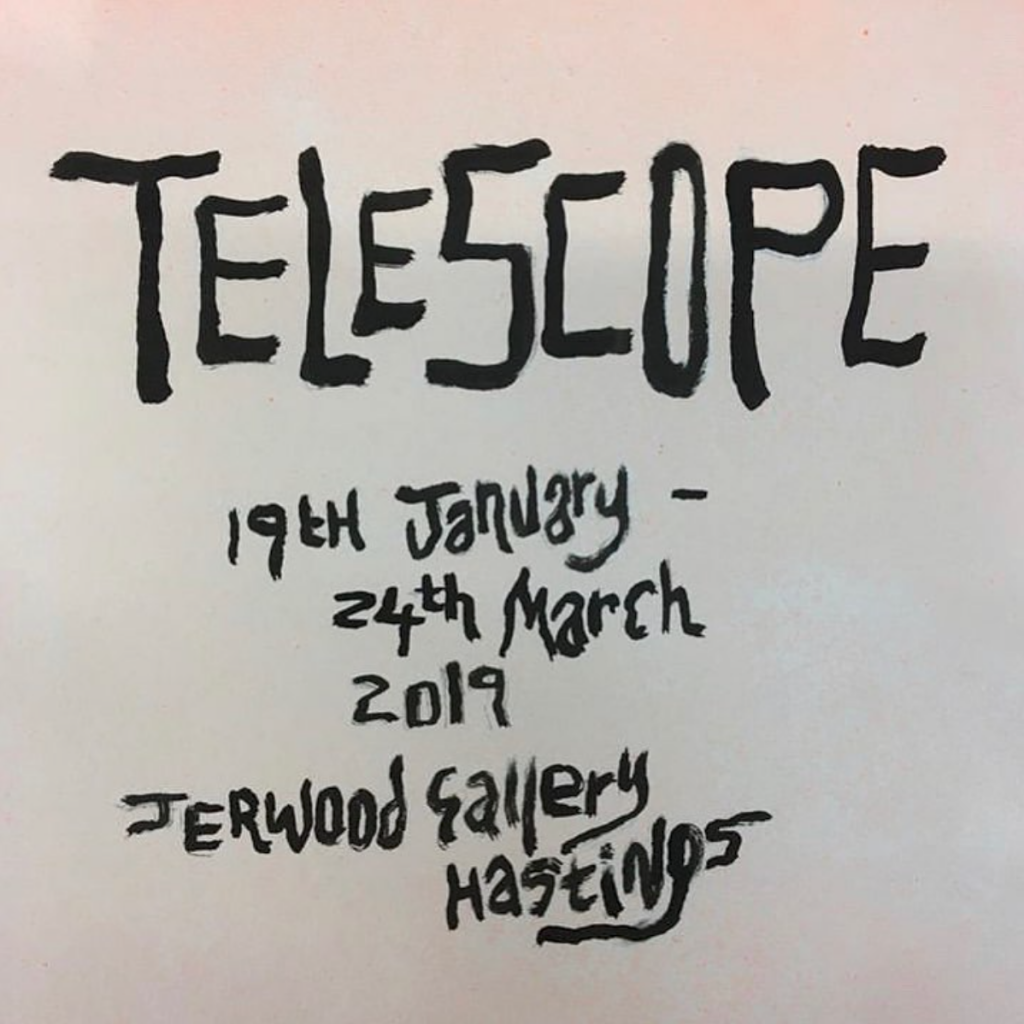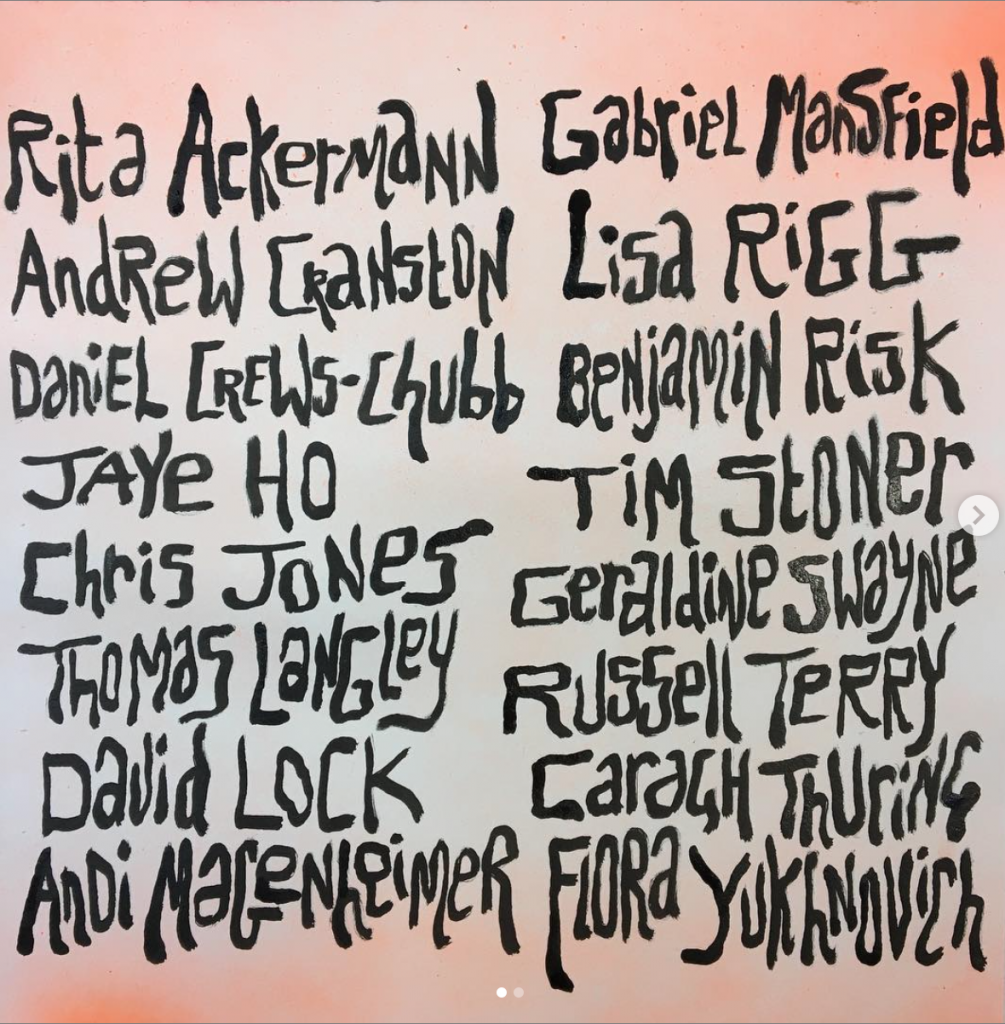 Some of my paintings getting ready to be shown this Friday 7th December, at an event in association with the British LGBT Awards. All works for sale with proceeds going to Diversity Role Models, a charity supporting LGBT youth. At the Library, 112 St Martins Lane, WC2N 4BD.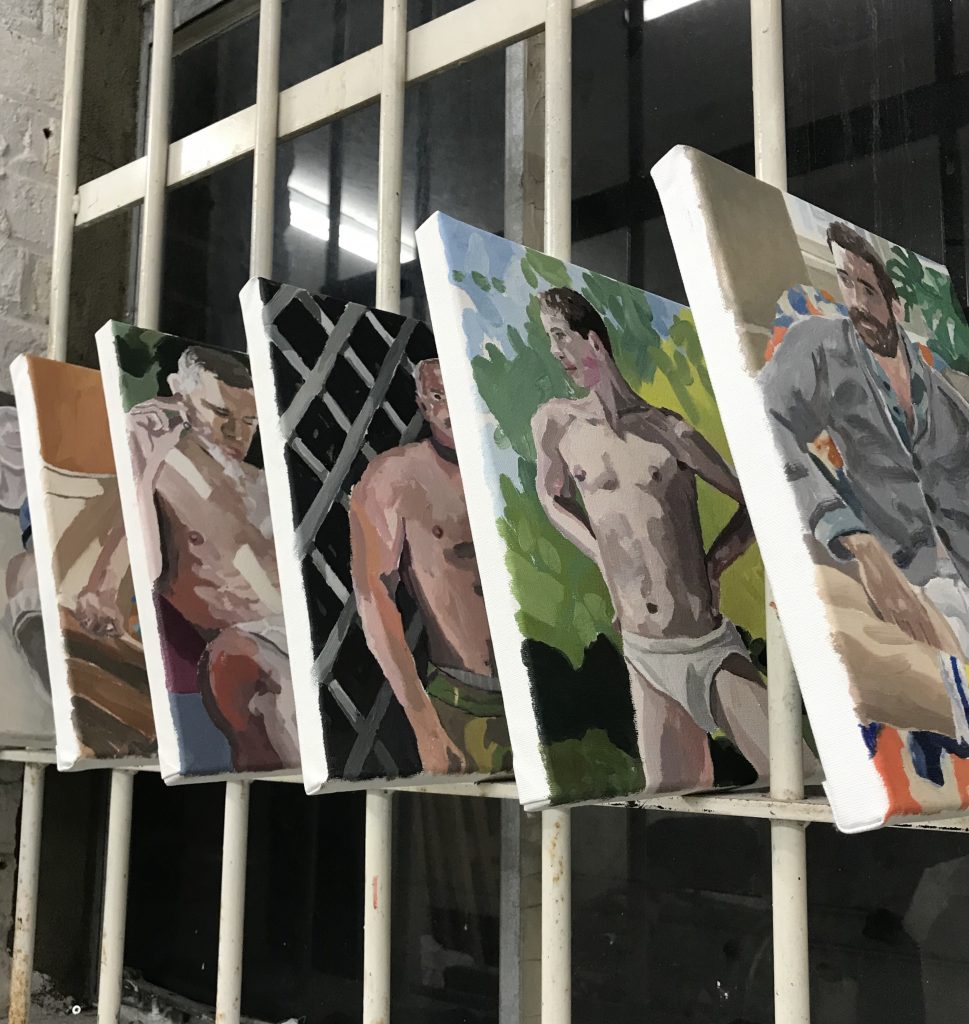 I will be in conversation with artist Sadie Lee at the National Portrait Gallery, on Friday 2nd November, 2018 as part of 'Queer Perspectives'. Details here.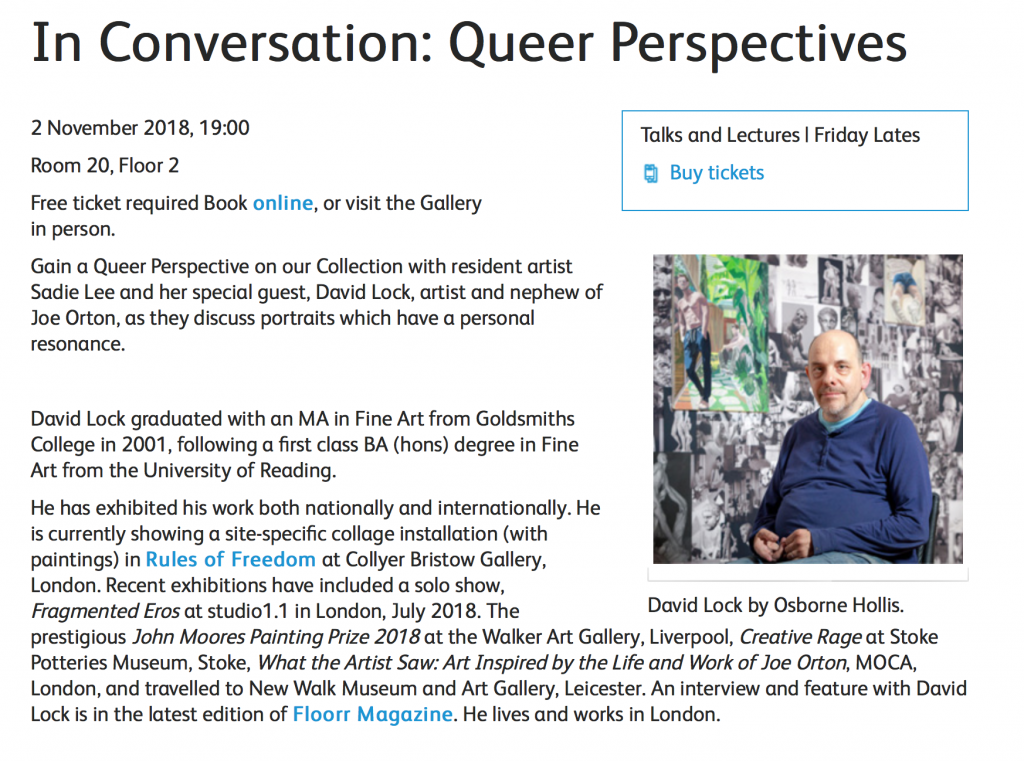 I am interviewed in the new issue of Floorrmagazine.com. Check it out here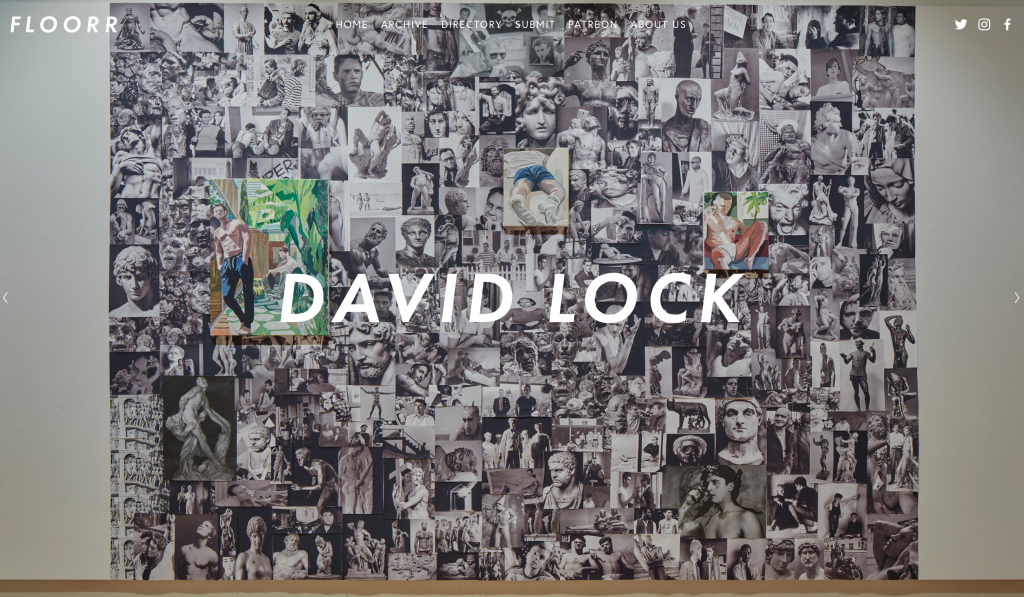 I will be showing a new vinyl collage and several paintings in Rules of Freedom, curated by Rosalind Davis at Collyer Bristow Gallery, London. 11th October – 13th February, 2019. Details here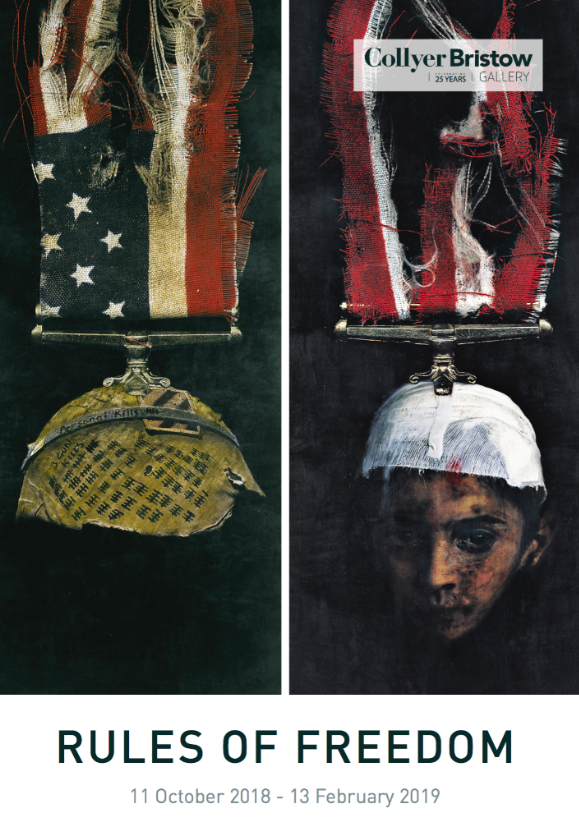 I have also been invited by Reza Aramesh to contribute to Centrefold 10, special anniversary issue. Launching in October. It will feature the 'Looted' collage. More details on Centrefold here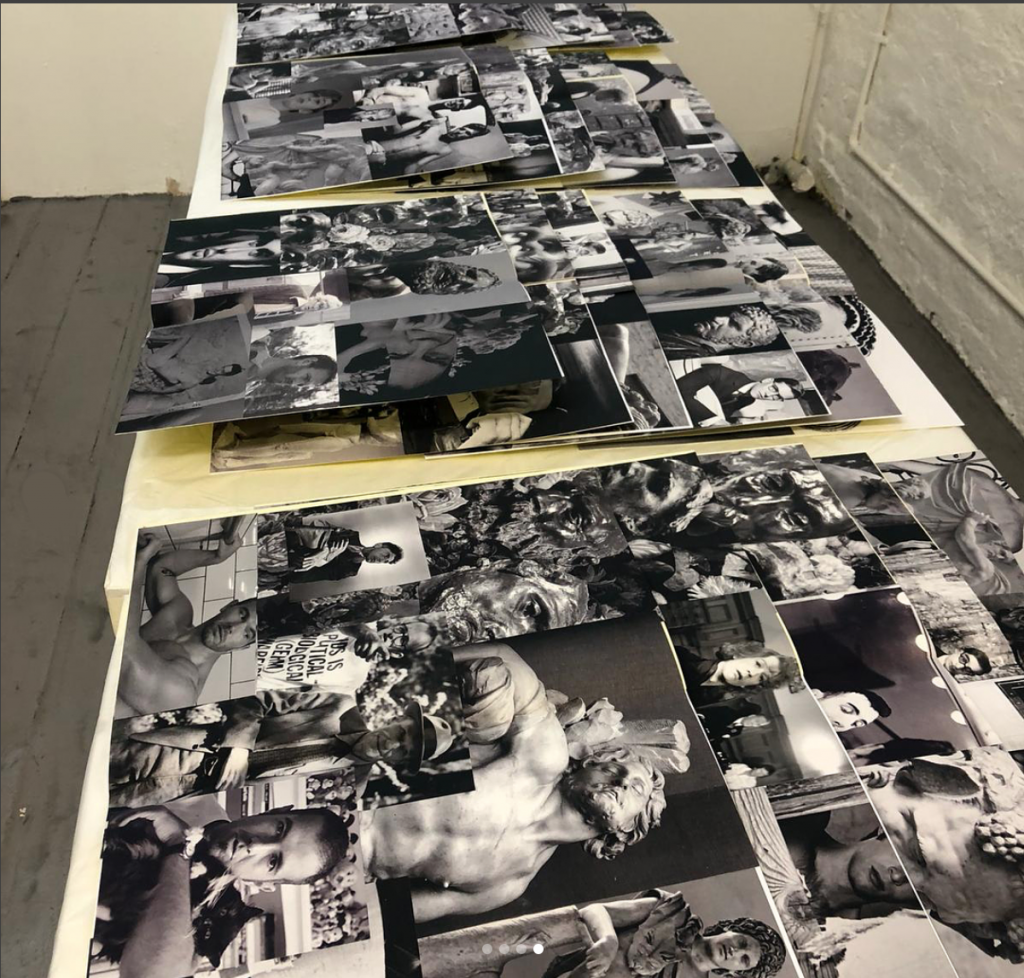 image courtesy of centrefold_project @instagram
My painting 'El Muniria' has been selected for the John Moores Painting Prize, at the Walker Art Gallery, Liverpool. 14th July – 18th November, 2018. Details here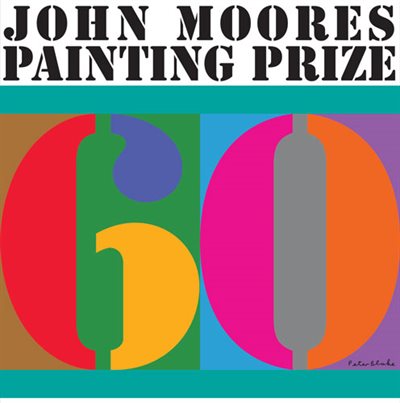 I am also currently showing several paintings in 'Creative Rage' curated by Martin Green and James Lawler of Duovision Arts at Stoke Potteries Museum and Art Gallery, Staffordshire. 27th April-1st September, 2018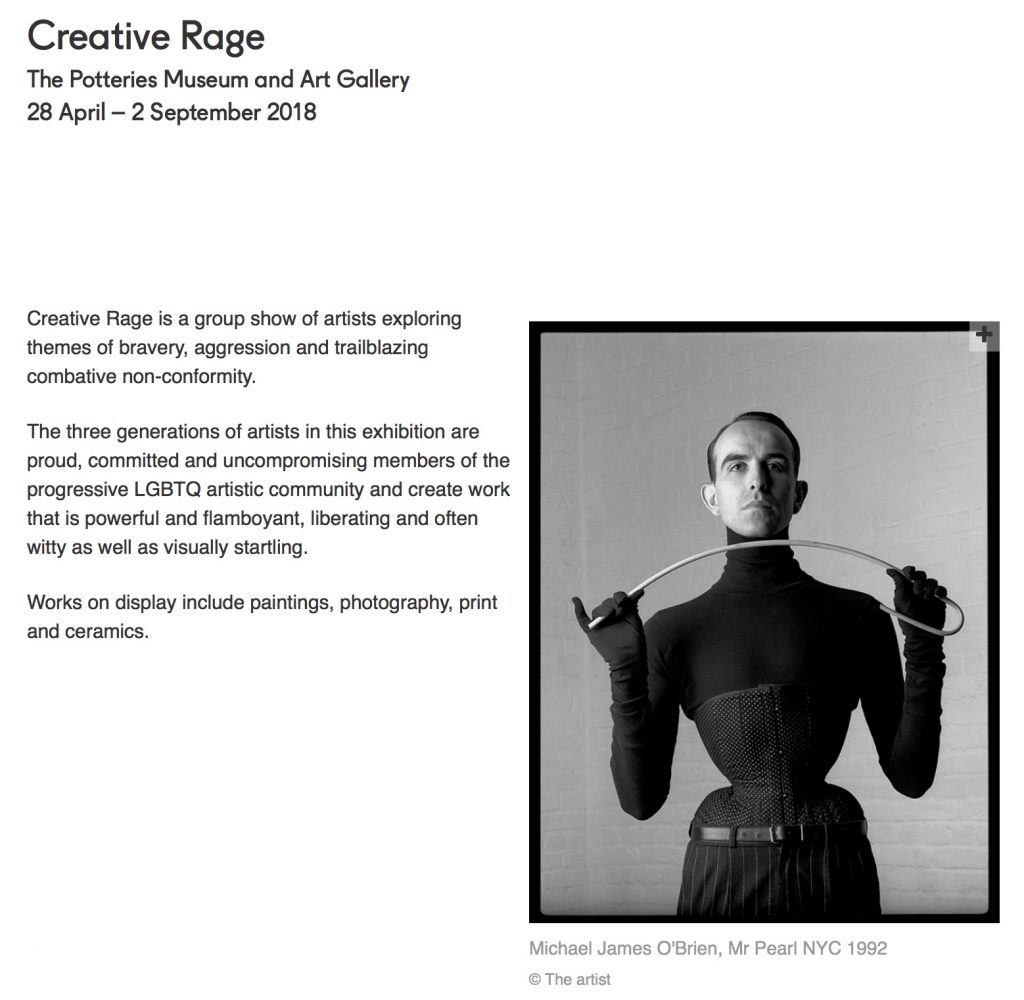 I am pleased to announce a solo show 'Fragmented Eros' at studio 1.1, 57a Redchurch Street, Shoreditch, London. 5th July – 29th July, 2018. I will be showing recent paintings and a site-specific collage.
Full details on studio1.1's website here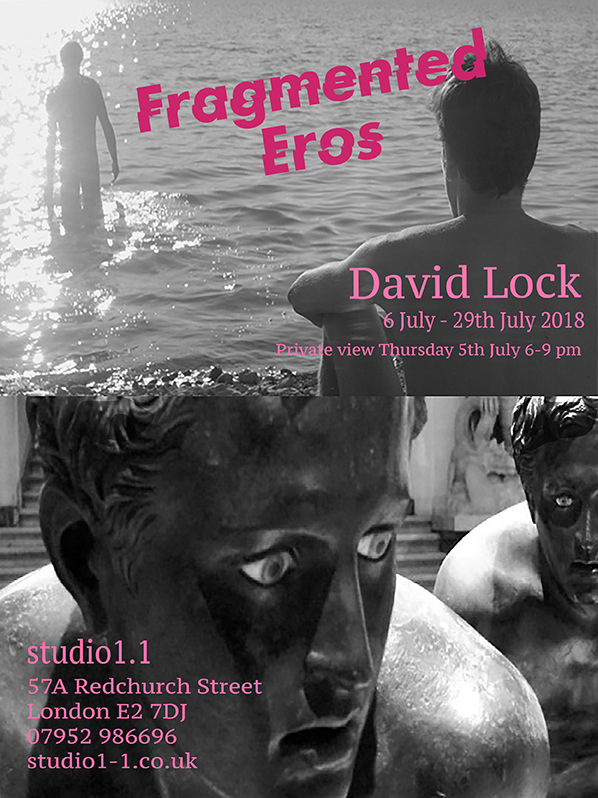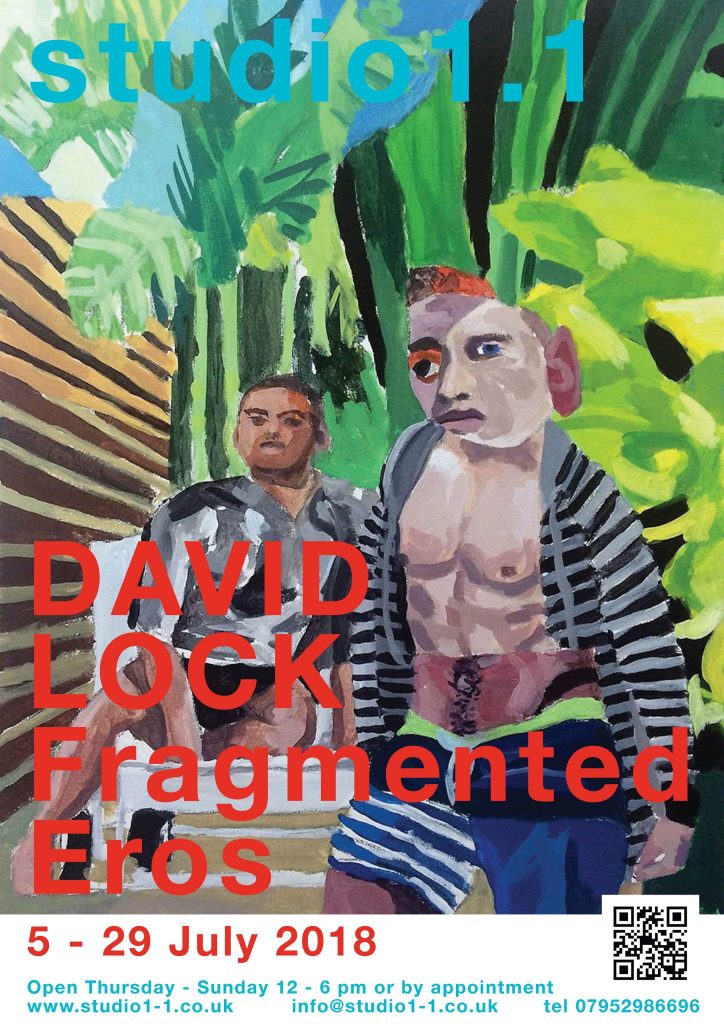 I will be exhibiting a new collage and several new paintings in a group show 'The Performativity of Painting' curated by Alex Roberts at the Stephen Lawrence Gallery, London. 16th January – 16th February, 2018
Please click on the following link for more details.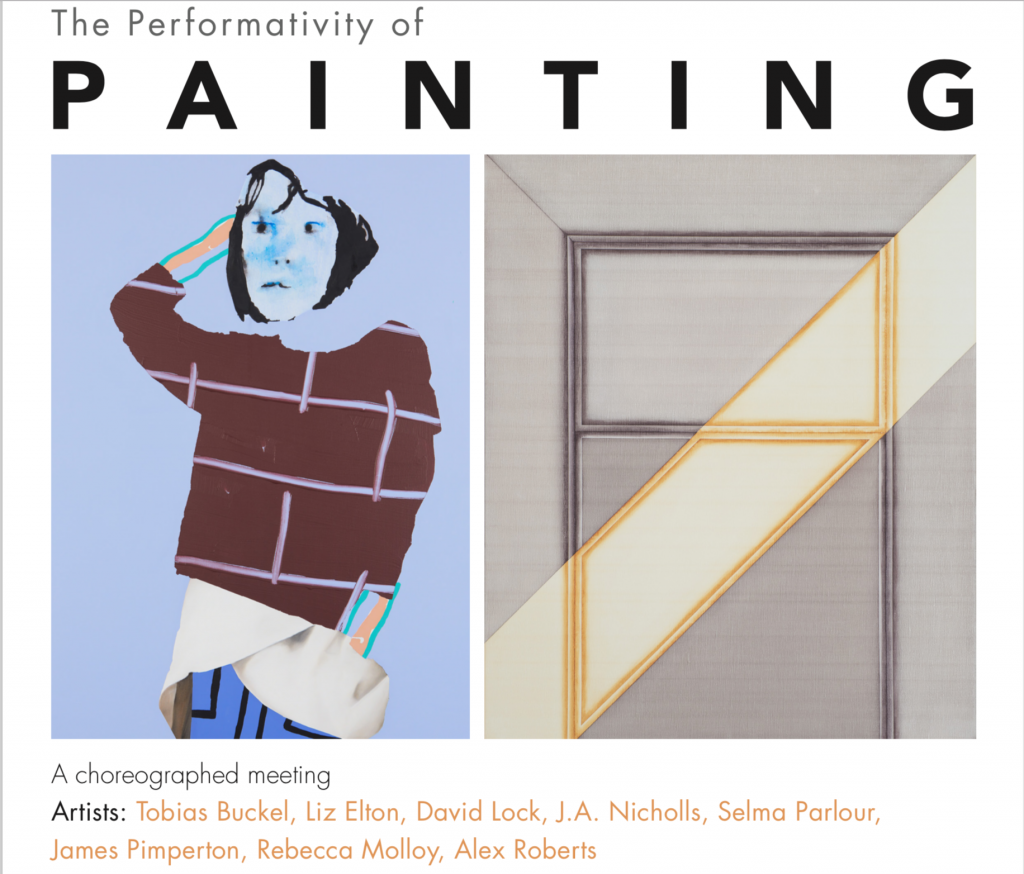 I will be exhibiting a collage installation and new paintings in the exhibition 'Crimes of Passion: The Story of Joe Orton' at the National Justice Museum, Nottingham. 22nd July – 1st October, 2017.
I will also be giving a talk about my art and influences at Tate Britain on 24th June, 2017. Details here at http://www.tate.org.uk/whats-on/tate-britain/talk/joe-orton-legacy-and-influence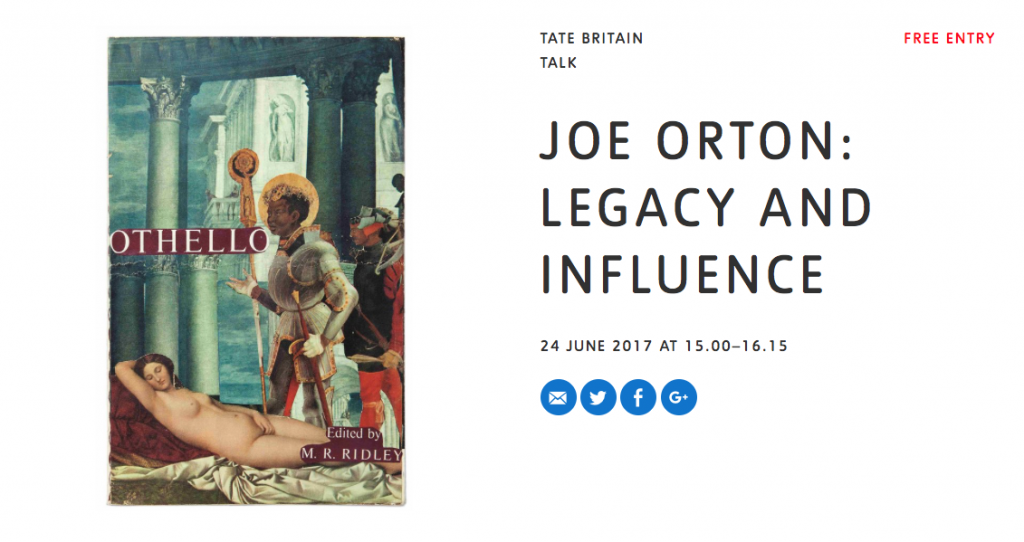 The National Justice Museum, Nottingham has launched a crowdfundinding campaign to raise £10,000 towards it's upcoming 'Crimes of Passion: The Story of Joe Orton' exhibition. Check it out at https://www.artfund.org/get-involved/art-happens/joe-orton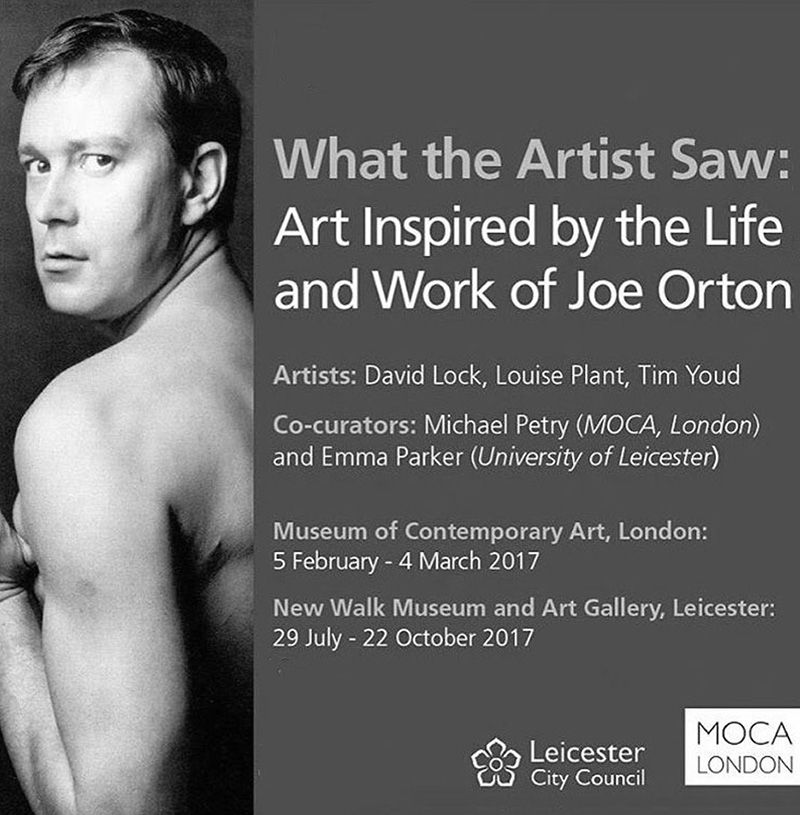 Following the success of the MOCA, London run of 'What the Artist Saw: Art Inspired by the Life and Work of Joe Orton'. The exhibition travels to the New Walk Museum and Art Gallery, Leicester. Dates 24th July – 22nd October, 2017. I am showing new paintings and a collage installation.
This has been an exciting year for me, as it's the first time I have made work directly responding to my uncle, playwright Joe Orton.
The other artists also showing new work are Louise Plant and Tim Youd.
http://www.mocalondon.co.uk/what-the-artist-saw.html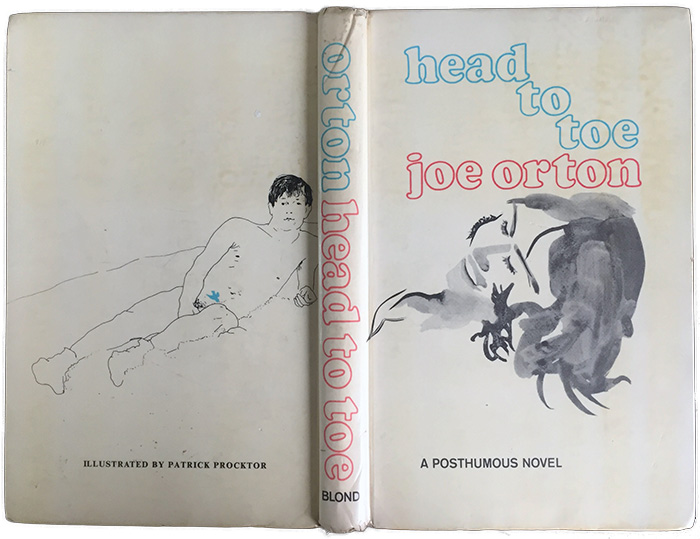 Candoco Dance Company have restaged 'Set and Reset/Reset'. I designed the set for this piece, based on Robert Rauschenberg's original set for Trisha Brown.
http://candoco.co.uk/the-work/candoco/set-and-resetreset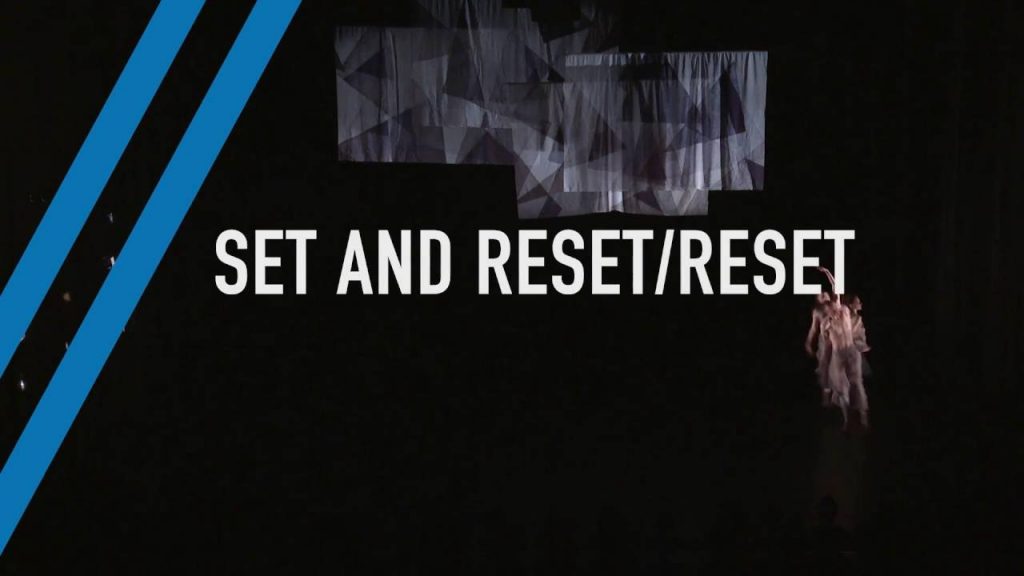 Following the success of its showing in Liverpool, Art of the Lived Experiment is travelling to Grand Rapids, Michigan, USA as part of its DisArt Festival. Showing in several locations. The Grand Rapids Art Museum (GRAM), Urban Institute for Contemporary Arts (UICA), and Kendall College of Art and Design (KCAD). My paintings will be shown at GRAM. Dates 10th April – 31st July 2015.
For more information, select the following links
http://www.uica.org/exhibitions-calendar/art-of-the-lived-experiment
http://www.artmuseumgr.org/art/future-exhibitions/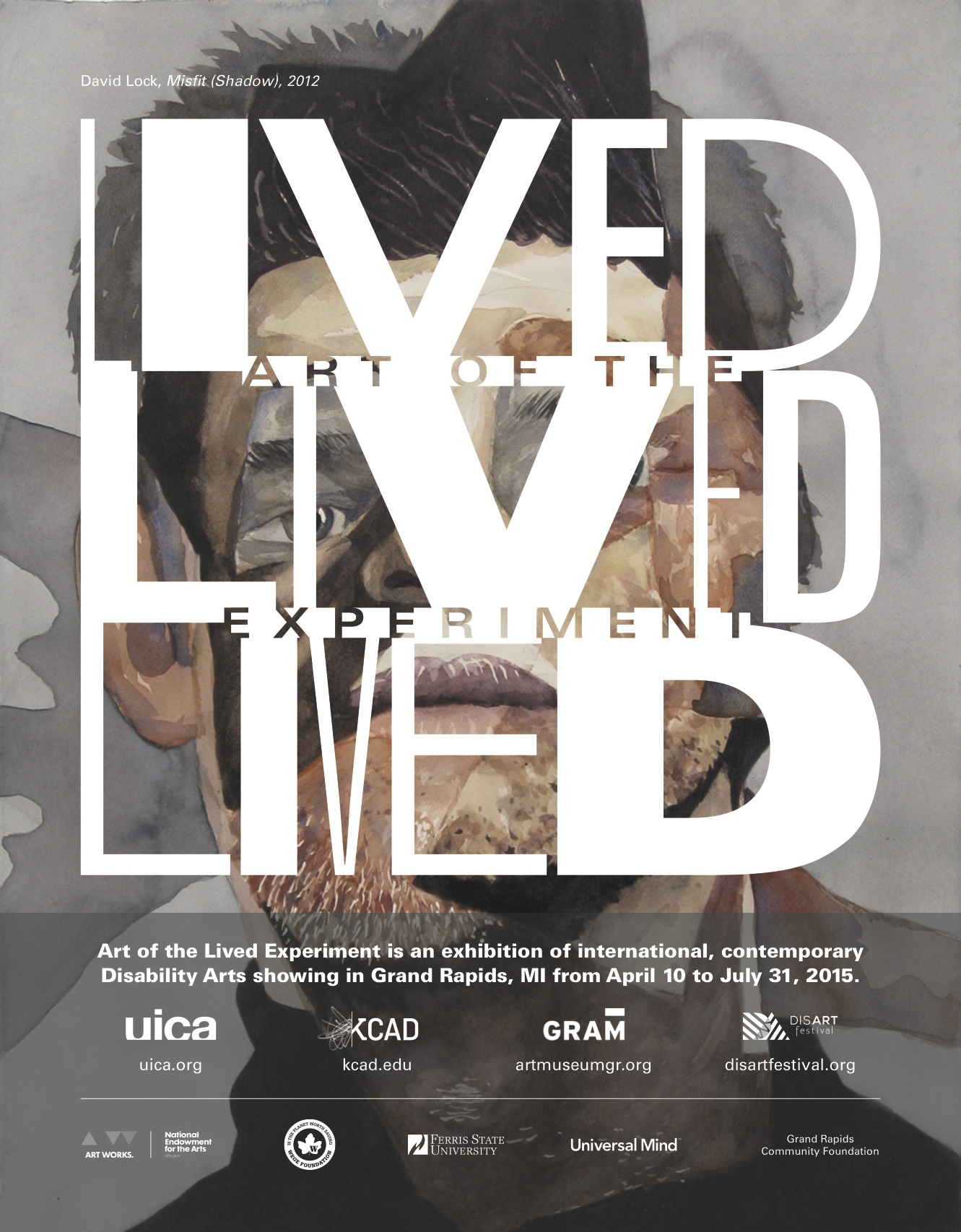 I will be exhibiting work in DaDaFest: Art of the Lived Experiment. Curated by artist and curator Aaron Williamson. The Bluecoat Gallery, Liverpool. 8th November – 11th January 2015.
The exhibition will then travel to the US in 2015.
More information here http://www.thebluecoat.org.uk/events/view/exhibitions/2277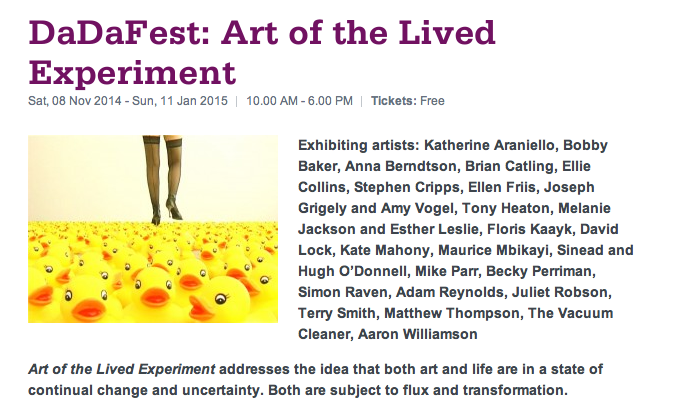 I will be exhibiting in the curated section of The Threadneedle Prize. Curated by Sacha Craddock. The Mall Galleries, London. The exhibition runs from 25th September to 11th October, 2014
For more information, select this link http://threadneedleprize.com/page/3234/2014+Exhibition